Staff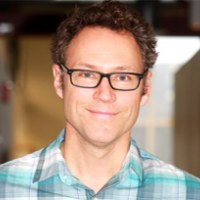 Leif brings over 15 years of experience in diverse aspects of applied ecological and environmental science, including research on impacts of diet chemistry on bees and effects of land management practices on crop pollination by managed and wild bee pollinators.
Leif recently completed a Postdoctoral Research Fellowship at the Gund Institute for Ecological Economics, University of Vermont, where he researched how multiple mutualisms influence crop yield, and how floral resources on farms affect bee pollinators. Based on this work, he recently led a successful grant proposal by growers and researchers to develop novel pollination systems for specialty crops.
Leif previously worked for a decade as an ecologist with the Vermont ANR, and has extensive natural resource management expertise, including in land cover mapping, forestry, and game species management.
Years of Experience 17
Years at Stone 2
Education
Ph.D., Dartmouth College, Ecology and Evolutionary Biology, 2014

M.S., University of Arizona, Ecology and Evolutionary Biology, 1999

B.A., Earlham College, Biology, 1994
Markets