Join the stone team!
Thank you for your interest in career opportunities at Stone Environmental, Inc. Stone employs motivated individuals who bring talent and creativity to their work.
At Stone not only are we 100% employee owned, we offer competitive wages and a relaxed, flexible work environment with a great group of people. Scroll down for a complete list of benefits.
We are looking for an environmental scientist whose work will involve a blend of data collection, including collecting and handling soil, water, and air samples, site assessment field work, surveying, data management, equipment management, report writing, and technical research. The successful applicant will provide support for hazardous and brownfield site investigations as a member of our Environmental Assessment and Remediation team.
ONGOING OPPOR

tunities
Do you have a background in science, or in GIS/web mapping/database development with an interest in environmental science? We would like to know about you! We are always in search of talented individuals who can fill positions such as Ag/Water Quality Modelers, Environmental Modelers, Environmental Engineers, Hydrogeologists, Geologists, GIS/Web and Database Developers.
If you would like to be considered for such opportunities at Stone Environmental, please click "Apply Now" to submit an application for future consideration.
Stone is always interested in individuals and companies available for consulting engagements. If you represent a company looking for teaming opportunities, please email us a short description of your work and your contact information to add to our list of potential consultants to 105-110-102-111-64-115-116-111-110-101-45-101-110-118-46-99-111-109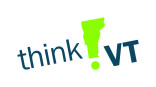 Considering relocating to Vermont? For resources on employment, schools, and health and community life, head to the ThinkVT site.
Join the Stone Team!!
Benefits
Below are some of the benefits we offer at Stone.
Employee Stock Ownership Plan
Stone is an ESOP which is 100% funded by the company. The ESOP (Employee Stock Ownership Plan) is a long-term plan where employees will benefit from the profitability and growth of the company throughout the years.
Medical Plans
Stone provides employees and their dependents benefits for medical insurance and prescription drugs, and an optional voluntary employee funded dental coverage plan. As part of our health insurance plan we offer a Health Reimbursement Account and Dependent Care / Flexible Spending Account (DCA/FSA). These programs allow the employee to have pre-tax dollars deducted from salary to pay for eligible out-of-pocket expenses during the plan year.
Combined Paid Time Off and Holidays
At Stone we combine sick and vacation into one combined paid time off plan that is based on your years of employment. In addition we also offer paid holidays.
Retirement Plans
Employees may contribute to a traditional before-tax 401K and/or after-tax Roth account up to annual IRS limits. Stone will match your contribution up to 2% each pay period.
All qualified applicants will be considered for employment without regard to age, race, creed, color, national origin, ancestry, marital status, sex, affectional or sexual orientation, religion, veteran's status, or disability.